Emma Schieck
Athlete Ambassador
"I love being an athlete, and some of my favorite memories have come from sport. That does not mean that sport has always been easy, especially as a woman and person with a disability. I want to leave sport better than it was when I found it. As thankful as I am for my sports experience, I know we deserve better."
- Emma Schieck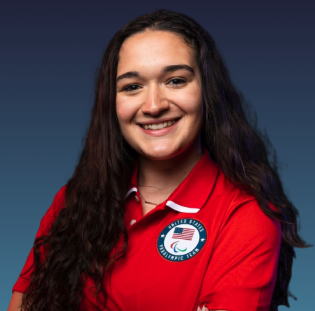 ABOUT EMMA
Paralympic Gold Medalist
Carolina girl #GDTBATH
Nap time advocate


Meet Emma, the gold-medalist Paralympian who's netting more than just volleyball victories — she's an Athlete Ambassador at Parity, championing the game-changing cause to close the gender income and opportunity gap in sports.
At Parity, Emma leverages her platform to echo the sentiment of equality across the court and beyond. Her journey to gold with Team USA in Tokyo was more than a personal triumph; it was a statement that women and adaptive athletes deserve equal recognition and support in their sporting pursuits.
With a Sports Administration and Interpersonal/Organizational Communication degree from UNC-Chapel Hill, and expertise honed through her minor in Women's and Gender Studies, Emma embodies the advocacy Parity stands for. She's not just playing—it's about paving a path for equitable opportunities, making sure every spike, serve, and strategy moves the needle towards parity.
Now calling OKC her home base, Emma is as strategic off the court as she is on it. She's spun compelling stories on social media, interned with USA Triathlon, and collaborated with USA Football, all roles that have fortified her mission at Parity. Her voice is a powerful serve against disparities, and her actions are the follow-through.