Launch social influencer marketing campaigns that pack a punch
Grow your brand by tapping into the power, popularity and reach of pro women athletes.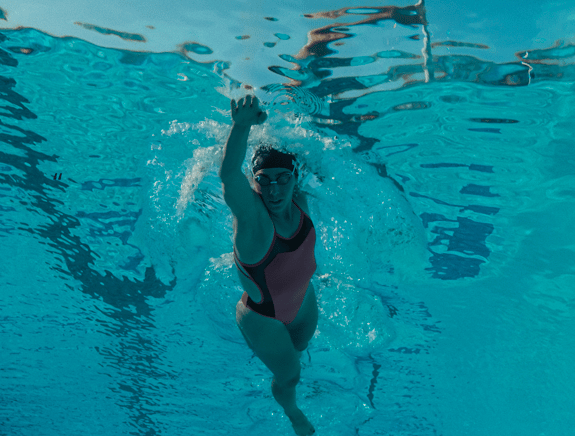 Shine a light on your brand by unlocking the remarkable stories of Parity athletes
Cut through the clutter with social influencers you'll be proud to call partners.
Parity athletes consistently deliver the kind of powerful, authentic content that gets audiences crying, smiling, sharing, thinking - and leaning into your brand.
TOUCH
01
Untapped Reach
Channel Parity athletes' voices and social fanbases to stand out and make a statement.
TOUCH
02
Credible Voices
Partner with real athletes whose skills and accomplishments speak for themselves.
TOUCH
03
Zealous Fans
Get in front a collective 21 million+ followers - they're engaged, passionate and loyal.
Campaign Snapshots
Parity's data-based approach ensures that brands connect with the perfect athlete partners to deliver on their objectives. Here are some examples:
Lisa Dietrich
Lisa Dietrich is a busy mom on top of her work as an athlete, which is why Thule chose her to put their new strollers to the test. Whether running with the Thule Glide 2 or running errands with the Thule Spring, Lisa proved to fans that Thule strollers are perfect for those whose schedules aren't flexible and want (or need) to bring their kids along for every ride.
Ivone Martinez
Microsoft's long-standing partnership with Parity is focused on amplifying the voices of our athletes, authentically aligning with their mission to bring opportunities to women. In this conversation, one of a series hosted on the Microsoft site, Ivone Martinez and her mother spoke about Title IX and its impact on women's athletic opportunities – including how it influenced her own personal journey in sports.
Read More
Danielle McEwan
Like many athletes, Danielle McEwan is frequently on-the-go for training and competition, but doesn't want that to get in the way of proper nutrition – for herself or for her fan-favorite dog, Jasper! That made Danielle a natural fit to show how Spot & Tango's subscription-based pet food delivery service was a major time-saver and provided food she can trust.
Alison Lee
As the host of several premier sporting events, Gainbridge often provides the very platform on which our athletes compete – but turns to Parity regularly to create truly memorable experiences with the athletes for their partners and clients. At the Gainbridge LPGA Boca Rio tournament, Parity provided an on-site presence with pro-golfer and tournament competitor Alison Lee for an enthusiastic, attentive set of fans and media.
Odessa Jenkins
Morgan Stanley & Parity launched the "Practice Makes Perfect" initiative to empower women athletes through financial education. The athletes, including Odessa Jenkins, shared the many tools they learned to educate their fan bases more broadly while showcasing Morgan Stanley's commitment to women's financial health.
Nina Lussi
Natori knows fans like to follow women athletes both in their sport and in everyday life, so the women's clothing brand tapped athletes like Nina Lussi to showcase how Natori's products – from bathing suits to loungwear and intimates – enhance every part of a women's life, no matter what she's doing.
Shasta Averyhardt
Shasta Averyhardt is known for continually improving herself on and off the golf course, making her a perfect partner to showcase the benefits of DNA Vibe's new light therapy technology. Shasta was able to elevate and highlight the benefits of this new tech – while highlighting DNA Vibe's ease of use by showing how she incorporates the system into her daily life.
Camille Herron
Strava and Parity teamed up to put women's sports – and health – front and center. The #striveformore and 1% Better campaigns leveraged Strava's tech-based platform for active people to showcase the power of movement and self-care – and advocate for more equity and inclusion in women's sports at every level.